Our new prepaid shipping system has been in beta for a few weeks with a few power sellers on the exchange. You can read all about how much better prepaid shipping will make your life here. Perhaps you even saw this screen while checking out with one of our power seller's listings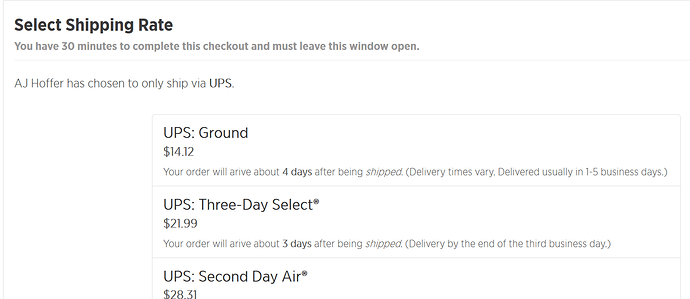 Up until now – our system makes the seller ship every box purchased separately. For example - if you buy five 11 lb bags – the seller will ship you five boxes in the mail. While we were solving a big headache with prepaid shipping – shipping five separate boxes is a bunch more work for the seller and it costs a lot more for the buyer.
LEx can do better, so we're proposing the following change, inspired by ebay's Combined Shipping Rules. Each seller will have a few new settings: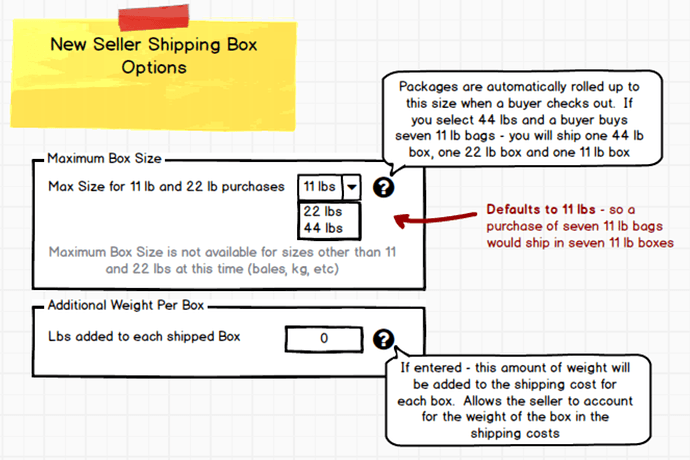 We're planning on working on these changes during the week of December 18 – so please post your questions or ideas here. Thanks!