Would you like to be more informed about secondary spot market conditions? If so, you're in the right place. Below you'll find trading data for select varieties over the last ~5 months (Sept 22 - Feb 13). These prices are from actual transactions between commercial brewers on The Lupulin Exchange. We've also developed some price indexes to help you get a handle on the ever-changing market realities.
Cascade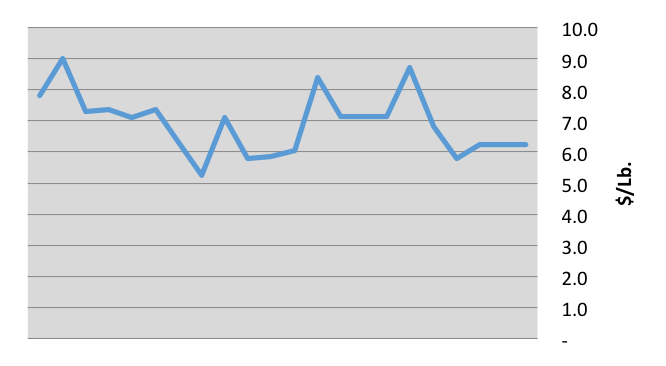 CTZ
Magnum
Simcoe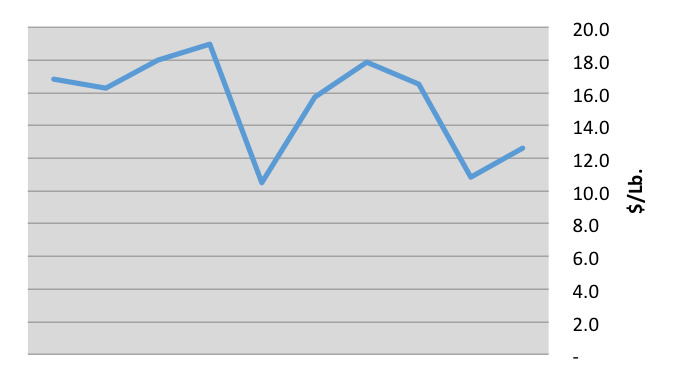 Citra

Chinook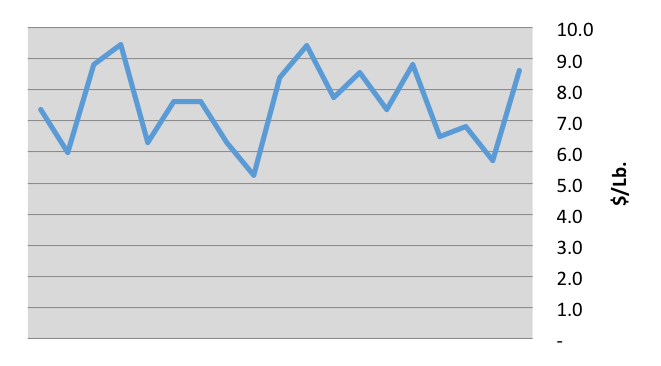 US Aroma Index (YAK)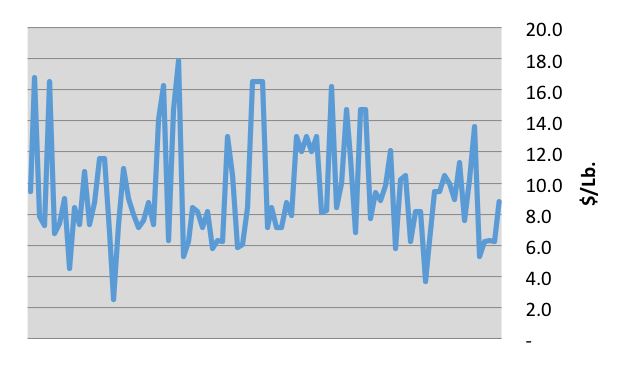 US High Alpha Index (BU)

European High Alpha Index (IBU)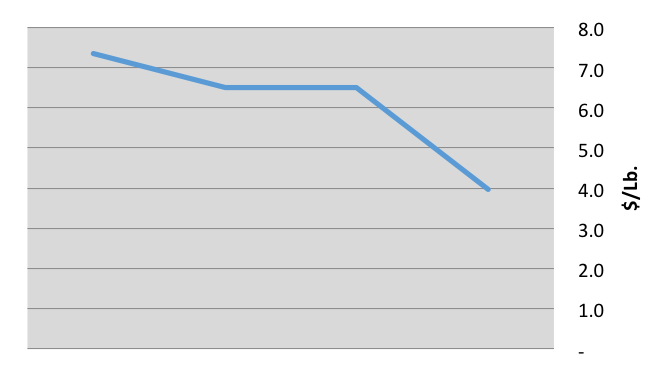 European Aroma Index (NOBL)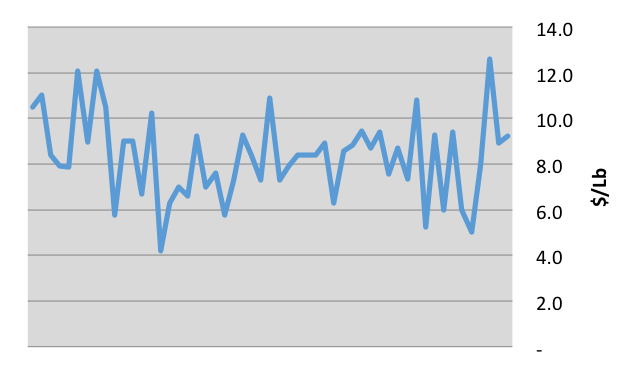 US Dual Purpose Index (USDP)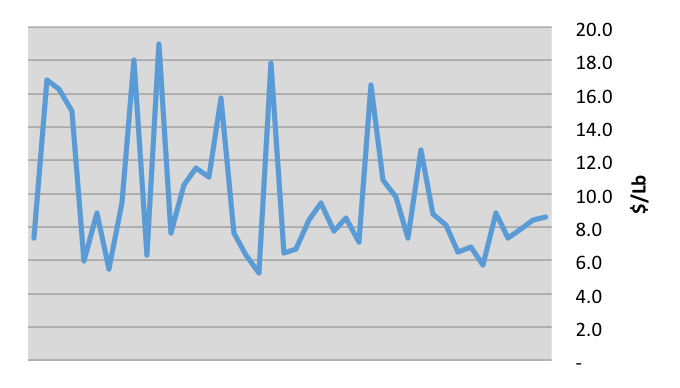 Take Aways
High volume, traditional varieties are generally less volatile. No surprises there.
Varieties in high demand (Simcoe, Citra, etc.) will probably continue to go for all kinds of prices. We've had people ask if they can put in a standing order for Citra for $30/lb. (Obviously the answer was no). These varieties rarely last more than a few minutes on The Exchange, so you better have a Hop Alert if you want to buy.
We're probably going to see some interesting swings in High Alphas. As most of you know, growers have been rapidly pulling out alpha and replanting with aroma. That balance may get tricky.
We'll keep an eye on all varieties and indexes and keep you up to date as market conditions change. In the meantime, let us know if there are additional metrics you'd like to see.
Is there a particular variety you are interested in? Please let us know via social media or comment below – we would love to hear from you!