If you've logged into The Lupulin Exchange recently, you've probably noticed a redesigned header: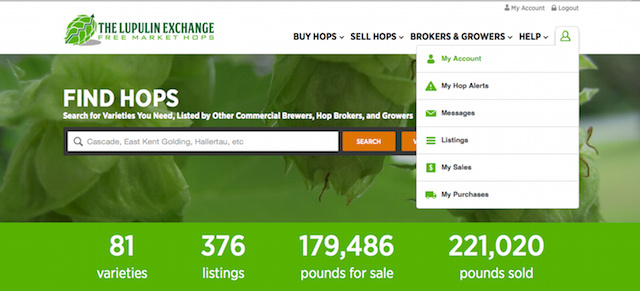 The new header includes on-screen notifications to make keeping track of outstanding tasks easier. So if you still need to submit a PO, enter tracking info, verify your account, have received a message from another user, etc. you'll now find a reminder to keep you on track:


Want to make sure all of your reimbursement requests are paid up?
Simply head on over to my account to check the status: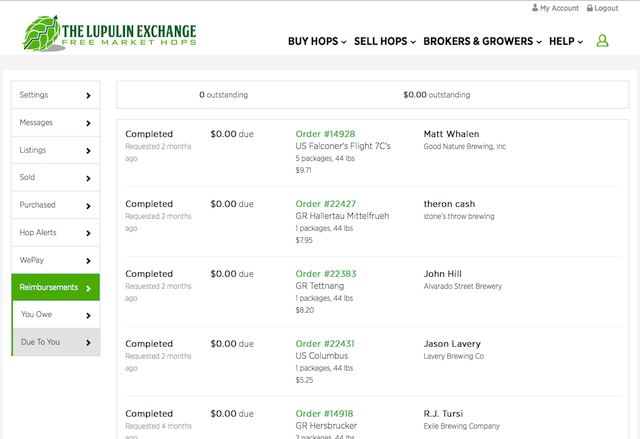 Did you accidentally close your browser or wander away from a checkout? With checkout recovery, now you can pick back up where you left off. (checkouts still need to be completed within 30 minutes)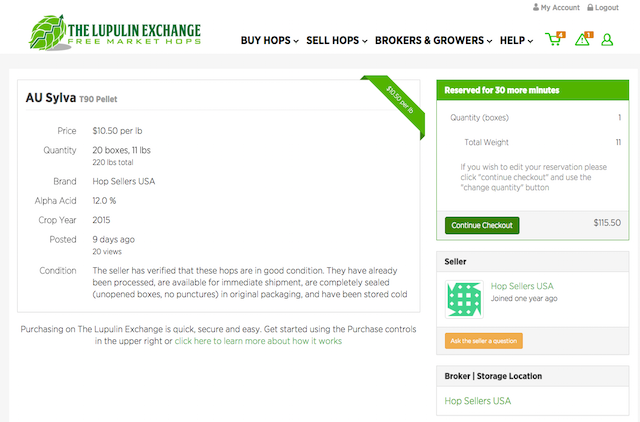 What else is in the pipe? Soon, you'll see user ratings displayed more prominently, improvements for brokers & growers using Trellis, better search filters, filters for hop alerts, and of course never-ending improvements to The Lupulin Exchange Knowledge Base and FAQ. We're also still…
Working with our payment processor to get ACH payments functional again
Will eventually make The Lupulin Exchange more friendly to your mobile device (big project)
Plan to share more market analysis with our users
Have a few other top secret ideas up our sleeves
Progress takes time, but we manage to get a lot done for four guys with day jobs and zero employees. If there's a feature you'd like to see on our to-do list, just let us know. Cheers!