Howdy there!
Announcing VistaHops.Com! A project to introduce the brewing community to the exciting new Vista hop. Follow along @Vista.Hops on Instagram.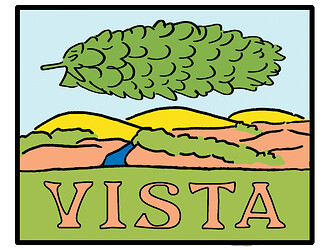 About the VistaHops (dot) Com project:
Founded to provide Vista hops with the branding and marketing experience that is common for modern new hop variety releases
Directory of Sellers of Vista Hops: All-inclusive directory of farmers and merchants with Vista hops for sale, both current inventory and for future contracts
Growing Awareness: With 100 visitors a week, and growing, plus upcoming brewer and grower interviews/collaborations beers, Vista recipes, and more, VistaHops (dot) com is the leading platform introducing the beer community to Vista hops
Public Domain Branding: In keeping with the spirit of Vista being a public hop, all the branding and logo work done in support of Vista hops by the VistaHops (dot) Com Project has been released under a Public Domain License which means it is free for anyone to use to brand and sell Vista hops
Not for Profit: the services and marketing that the VistaHops (dot) Com Project provides are all done free of charge and all proceeds from VistaHops (dot) Com merchandise sales are donated to support public hop research. We're here for the love of hops!
About Vista hops:
Vista is a brand new hop variety featuring modern American aroma and flavors, noted for bold melon, peach and pear aromas, well suited for heavily hopped, hazy, juicy IPAs
Vista is the latest public hop variety from the USDA's public hop breeding program, building on the longstanding success of Cascade and Centennial hops
Vista hops displayed great agronomic traits such as high yields, powdery mildew resistance, and a distinctly large cone size over it's 16 years of growing trials by farmers all across the United States from Washington, Oregon and Idaho to Michigan, Minnesota, New York and Vermont
To learn more or help support the project contact Eric Sannerud;
Email: hopsforall@gmail (dot) com
Phone: Eric Sannerud - (952)-201-4227