Just a quick heads-up that we've added a new option to the listing menu for cases of 1lb bags. These cases are typically sold to homebrew stores, but are also very popular with nanos and other small breweries. We hope this helps and see no reason not to allow the request. You'll now see this option in the drop-down menu when creating a listing: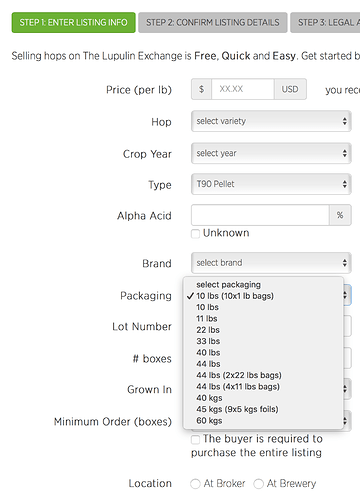 If you have any feedback on this topic, please post it here.
p.s. Merry Christmas!